When agronomist Zoe Eagger bought her Labrador Max, he was supposed to be a normal farm dog.
Core items:
A Labrador in the Mackay region learns to forage for cane caterpillars, one of the major economic pests in Australia's sugar cane industry
"Scent Training" means teaching dogs to perceive certain smells and can be used for a variety of applications
Dogs could help farmers determine when the treatments they're using to control the pest aren't working
But the pup is leaving behind its role as a pet and embarking on a new career that could be a game changer for sugarcane farmers battling a notorious pest.
Sugar cane caterpillars may be small, but they can cause undue damage to sugar cane crops. A growing number of the native pests have been found in Mackay and the Burdekin region of north Queensland.
"Max's plan is to help me with my work spotting cane caterpillars in cane paddocks," said Ms. Eagger.
"Cane caterpillars are a major disadvantage for the industry. It's not for a grower to lose an entire crop."
Agronomist Rob Milla is the manager of Burdekin Productivity Services. He agreed that the spike in sightings of the pest is a problem.
He said the Burdekin region lost almost 12,500 tons of sugar cane to the maggots last year.
"That's a loss of about $700,000," Mr. Milla said.
"The reason we're a little worried is [the] increasing numbers reported by growers."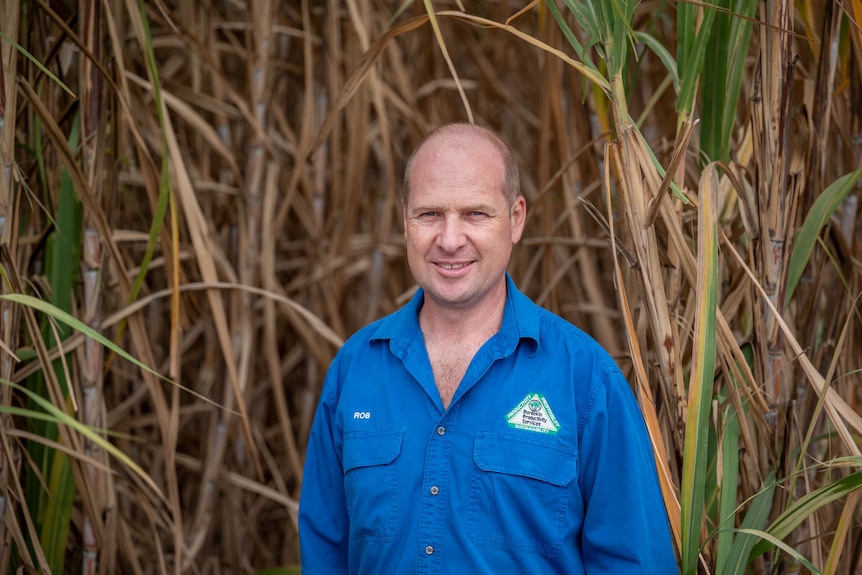 Could dogs be the answer?
Ms Eagger hadn't figured her Labrador could play a role in a pipe pit solution until she went to a workshop that introduced her to 'scent training'.
Smell training involves teaching dogs to recognize specific smells through a reward system.
According to Max's trainers, Ell Young and Samantha Eeles, the technique is adaptable to any number of target scents.
"So we'd start with a little fun game where he finds some hidden food and then we move on to a scent or smell," Ms Young said.
"Eventually the dog will say, 'Hey, wait, that smell is equivalent to a treat.'"
Ms. Eagger wondered if the principles of scent training could be used to teach Max to sniff out the pest that plagues the sugarcane industry.
"The idea was a bit of a pie in the sky, but why not spot Rohrmagen in the local area?" she said.
Ms Young and Ms Eeles got to work training the dog to find the maggots.
"In Max's case we hide a small container of food in a controlled room and when it gets there we pay for it [with food]."
Initial successes are encouraging
Ms. Egger said she was surprised at how successful the training had been so far.
"It was more of a fun thing that I wanted to try with him," she said.
"But after his first proper training session, he was actually able to sniff fairly reliably, even though he probably only had an hour or two of training.
"He has potential, although he may never achieve it [being used on a] commercial scale, but I thought it would be crazy not to try."
Ms Eeles said there was huge potential for dogs to use their sense of smell for a wide range of applications.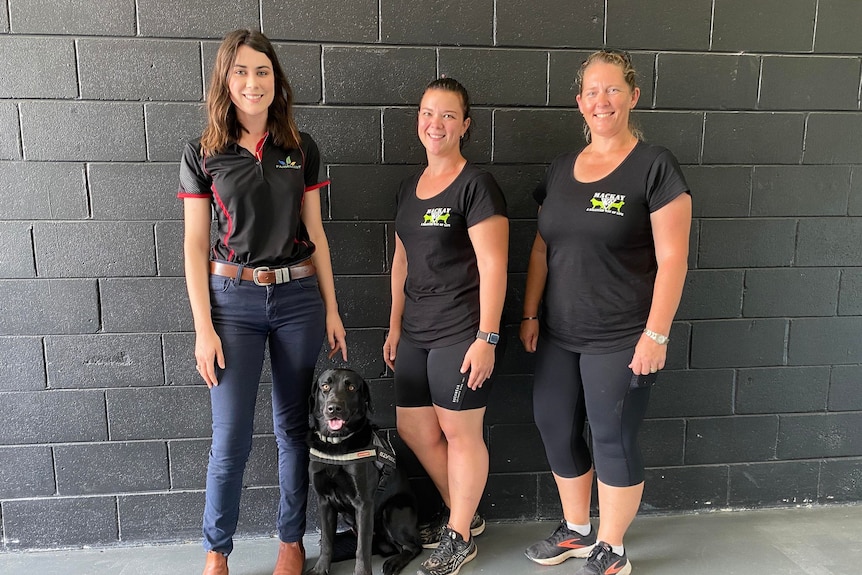 "Dogs have such a keen sense of smell and any application like this could definitely work," she said.
Ms Young said it was important to find dogs that were well suited to this type of work.
She said like people, some dogs are better suited to certain jobs than others.
"At the end of the day, genetics play a big part and temperament plays a big part too.
"You have to have the right dog for the job."
Giving farmers a tip if something is wrong
While dogs can be used to spot the pest, Mr Milla said it's best for breeders to make sure they have the pests under control before they show up in the paddocks.
"If you're in an area that's known to be potential for larvae, you should probably sit down with your agronomist and come up with a management plan for your property," he said.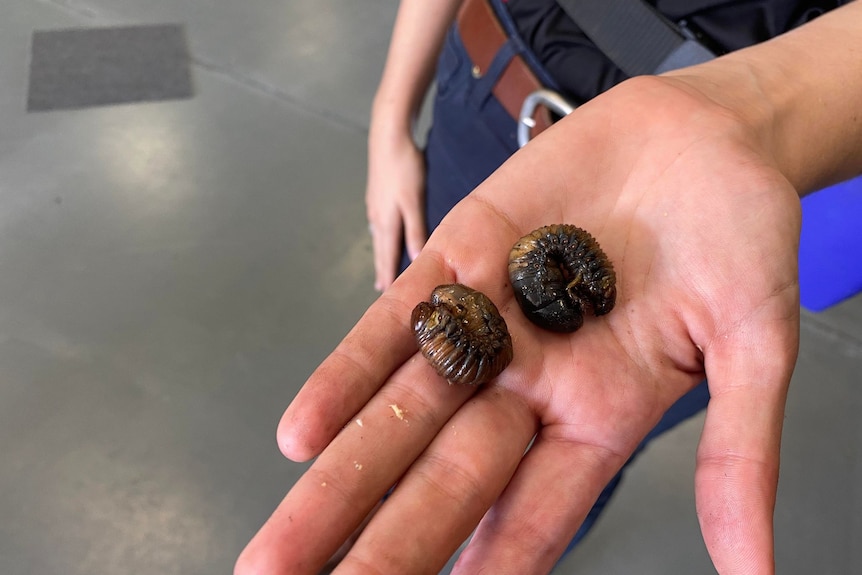 But Ms Eagger said if pipe pits came to the farm, a dog could help farmers identify early on when a treatment isn't working.
"Nevertheless, many reed pit populations have survived [the paddocks] were treated," said Ms. Egger.
"So my idea is that we can get Max out there and find these thriving populations and then discuss with the farmers why that happened."